Innovation
for your own home
Whether it's for replacing your old appliance or a new DIY kitchen, sometimes you want to take matters into your own hands and not rely on others. The cooktop with the intelligent controls regulates the energy distribution in the background, so that this innovative device can be connected directly to the standard socket.
Intuitive controls
The clear white of the touch control and the automatic pot recognition show you at any time which cooking zone you are currently using.
Connectable without heavy current
The Opal induction cooktop is perfect for retrofitters. The 3.5kw safety plug allows you to connect the cooktop without a professional.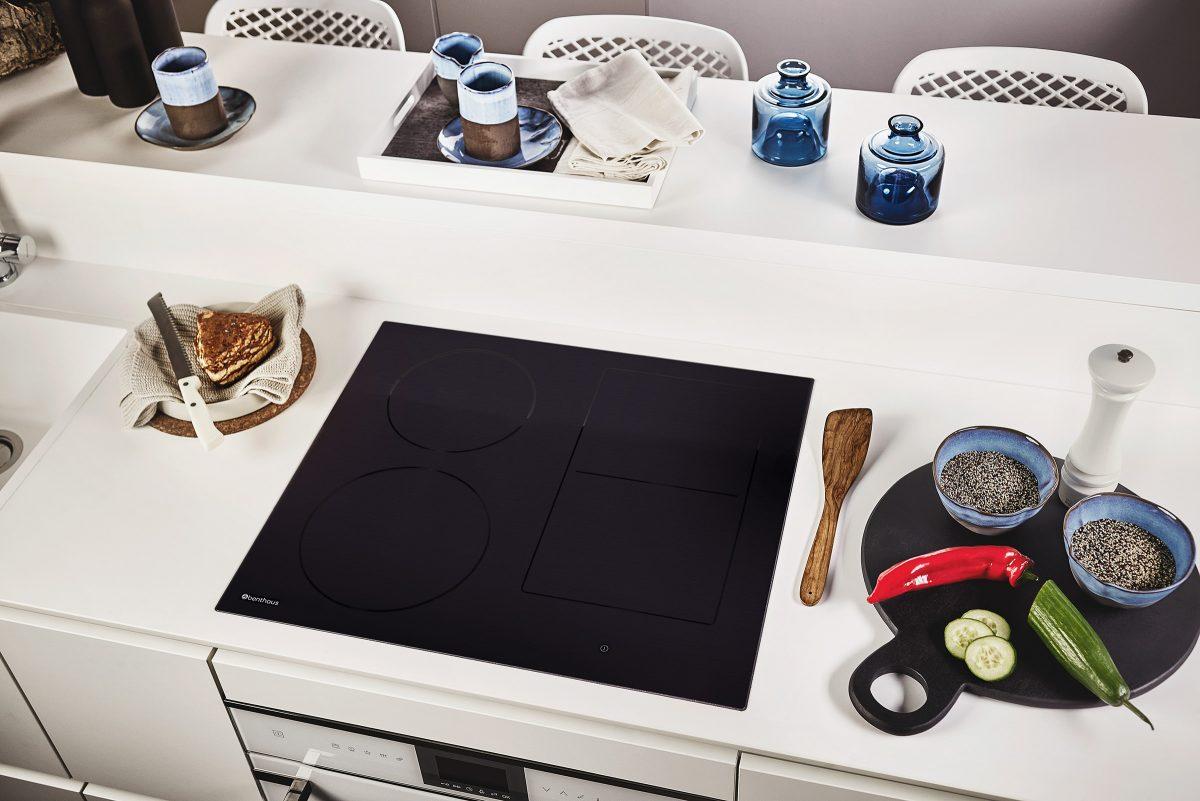 Product features Opal
Induction cooktop
High-End Design
The minimalist design and special feel will blend into any kitchen design and add to the style of your kitchen.
Each zone with booster
The boost function increases the power of the selected zone for a short time and allows you to reach the maximum heat level faster.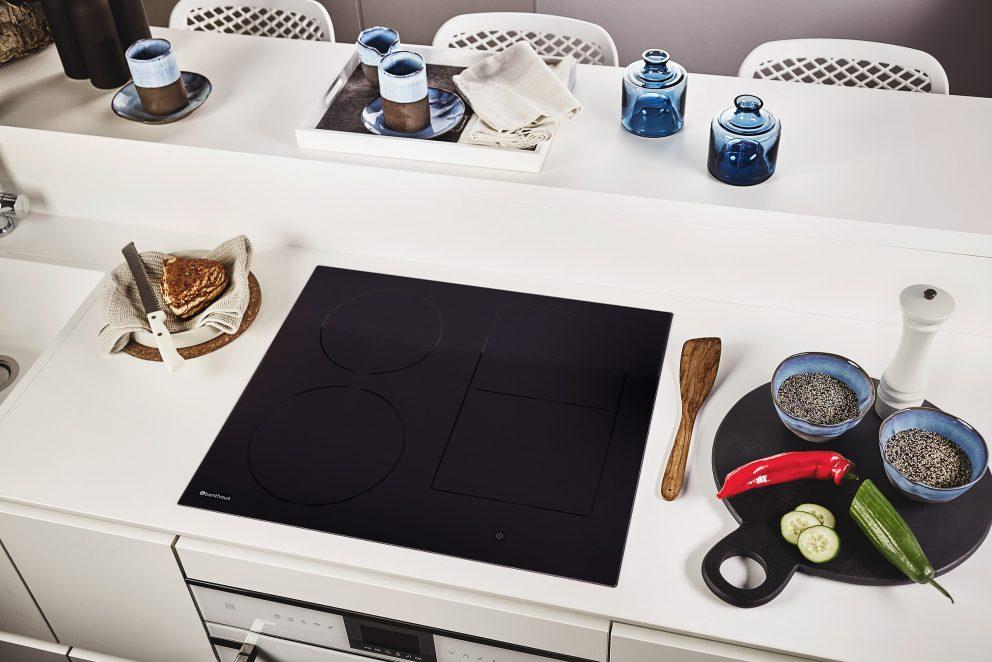 Increased space
The flat surface provides more space and makes moving pots easy.
Timer
With the integrated timer, you always have an eye on the time.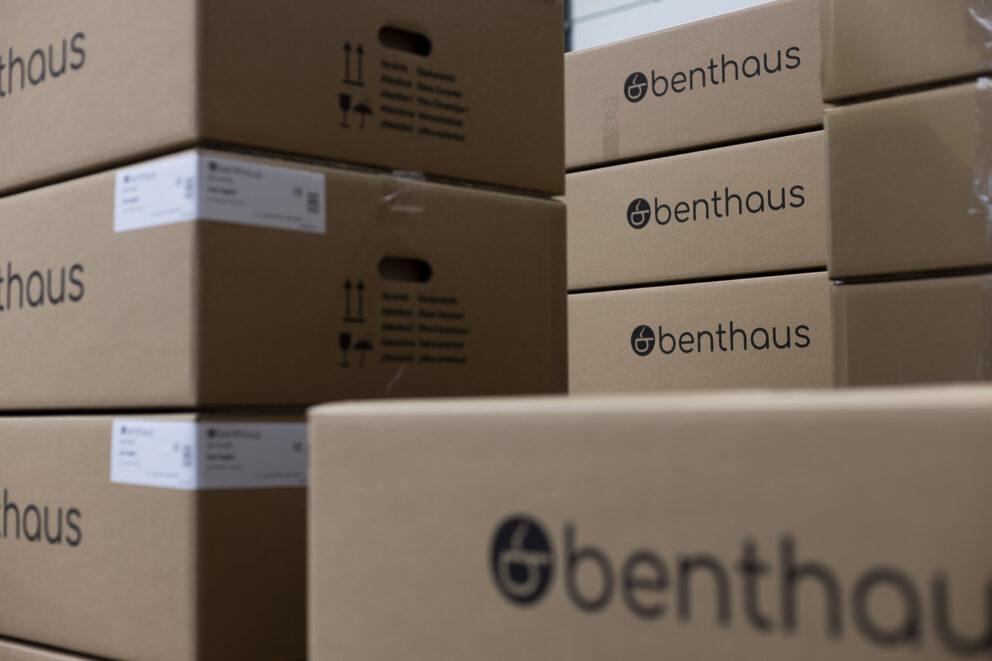 Made in Germany
Produced in our German manufactory.
Perfect for retrofitters
Due to the 3.5kw safety plug, you can connect the cooktop without a professional.
Product details
in the overview
Device dimensions (W x H x D)
600 x 50 x 520 mm
Cutout dimensions (W x D)
560 x 490 mm
Connection Values
Voltage AC 230 V, 50/60 Hz
Power 3,5 kW
Cooking zones
1 induction cooking zone Ø 210 mm, 2,3/3,5 kW
1 induction cooking zone Ø 180 mm, 1,85/3,0 kW
2 induction cooking zones 190 x 220 mm, 2,1/3,5 kW
Bridge function
right 390 x 220 mm, 3,5 kW
Induction cooktop
Power cable
Sealing strip
Cooking tongs
Microfibre cloth
Instructions for use and assembly
Care instructions
Instructions for use and assembly
Coming soon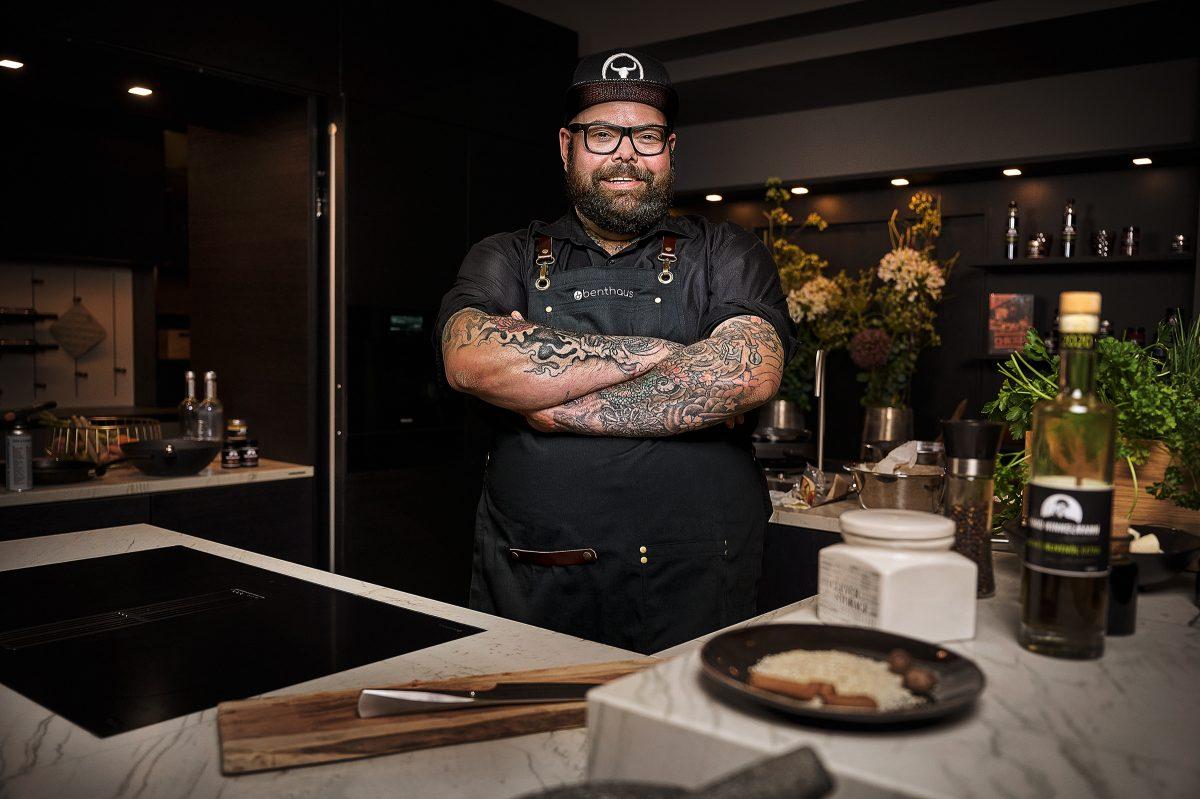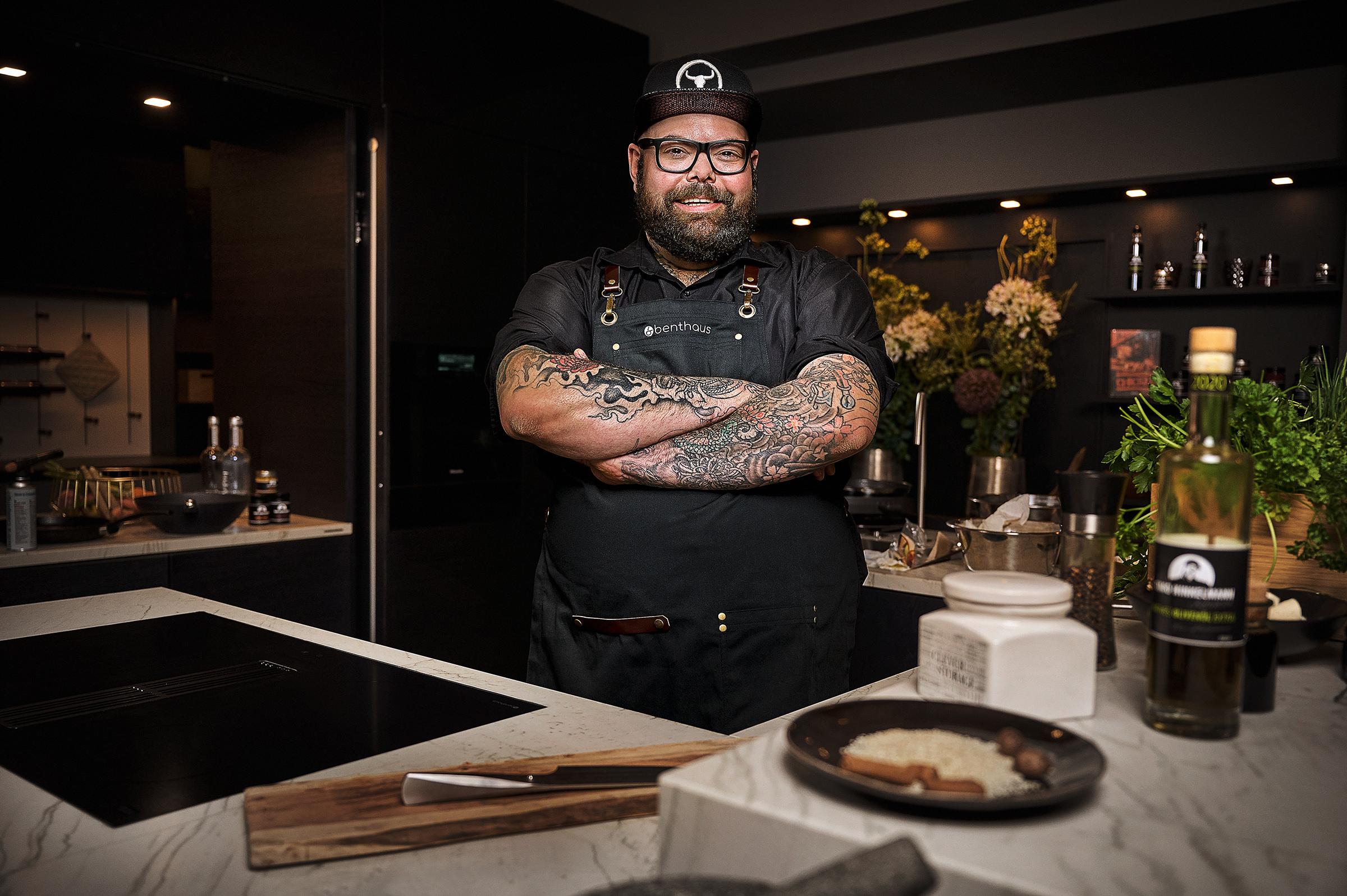 You have questions?
We are here for you.
You are interested in a cooperation, are
looking for a benthaus cooktop or you have
or have other questions?

We are looking forward to your message.