Technically and stylishly at the highest level
Using high-quality knobs is back in vogue, especially in high-end design kitchens, and is not only practical, but makes you feel like a pro.
High quality knob-control

Selected details, such as the high-quality stainless steel knobs, enhance your kitchen. This is how we bring the feeling of professional cooking to your home.
Bridge function and temperature zones
With the help of the bridge function, 2 zones can be coupled. This means that even larger roasters can be easily accommodated. Specific temperature settings allow you to grill vegetables, meat and fish at the optimal temperature.
Product features Onyx
Induction cooktop with downdraft ventilation
High-End design
The minimalist design and special feel will blend into any kitchen design and add to the style of your kitchen.
Intuitive controls
The clear white of the touch control and the automatic pot recognition show you at any time which cooking zone you are currently using.
Odourless
The stainless steel components of the downdraft ventilator allow for easy cleaning and prevent bad odors from taking hold.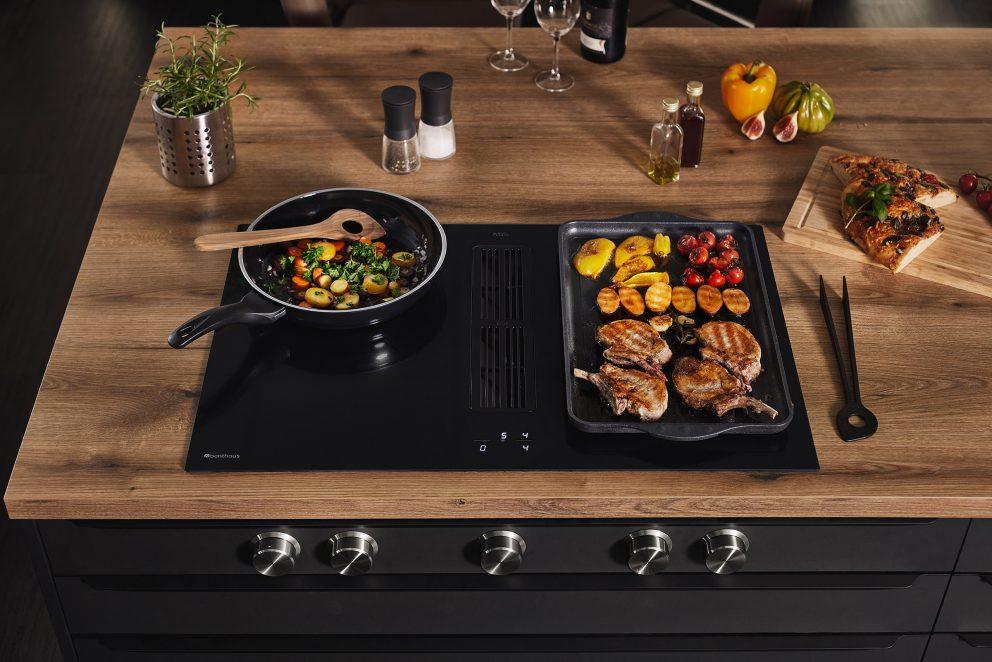 Increased space
The flat surface provides more space and makes moving pots easy.
Timer
With the integrated timer, you always have an eye on the time.
Air control with automatic run-on function
Air control in nine levels and power stage. With integrated run-on function.
Made in Germany
Produced in our German manufactory.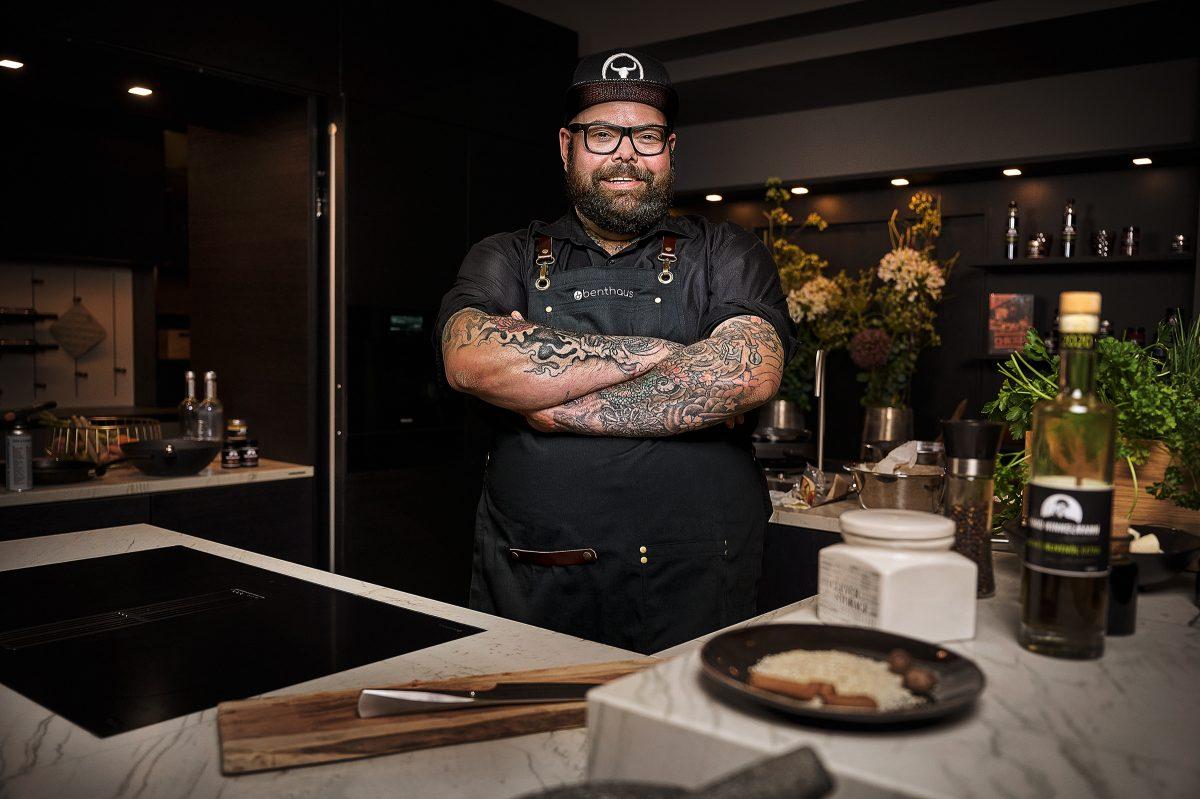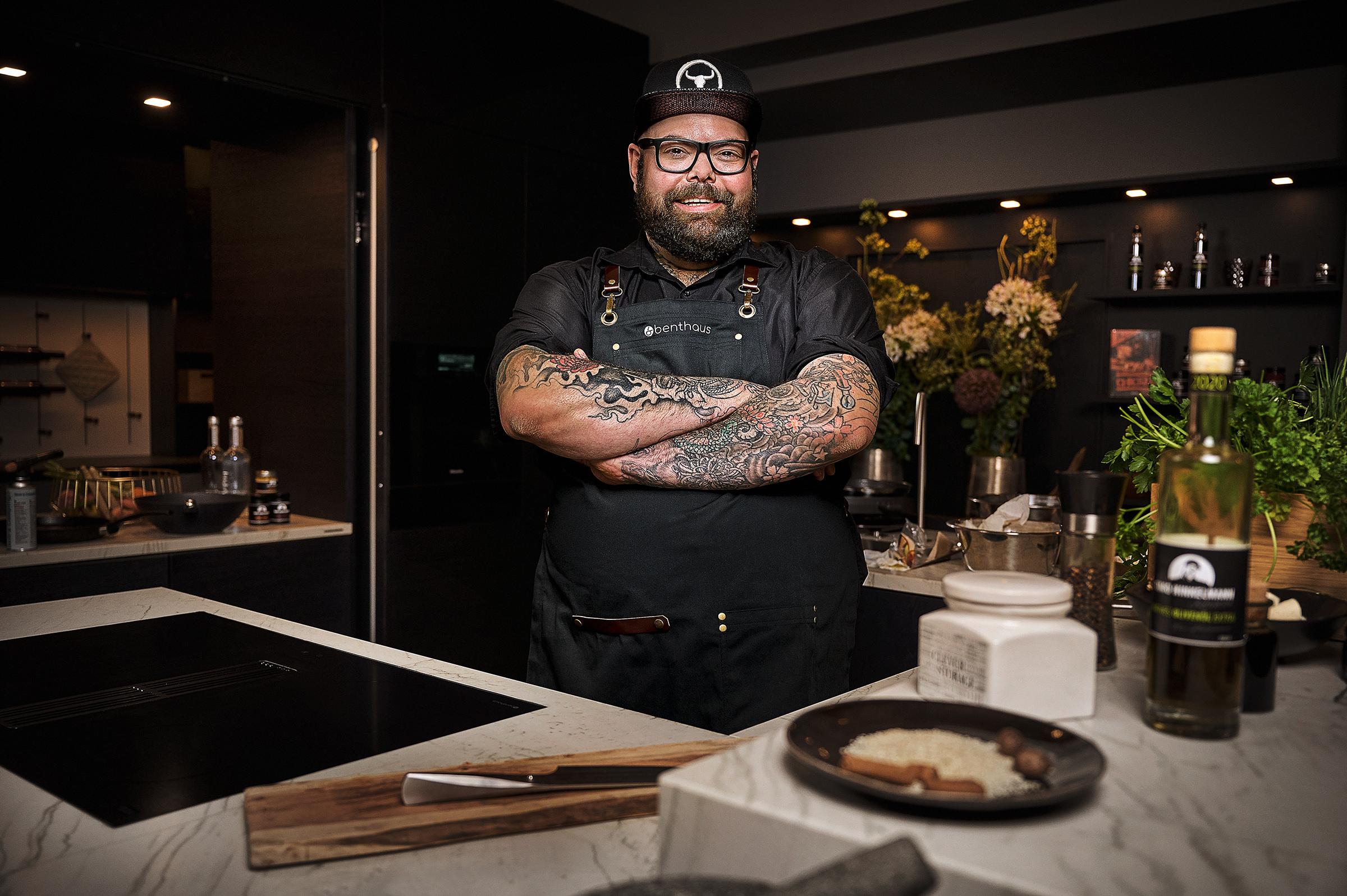 You have questions?
We are here for you.
You are interested in a cooperation, are
looking for a benthaus cooktop or you have
or have other questions?

We are looking forward to your message.
Product details
in the overview
Device dimensions (W x H x D)
Cutout dimensions (W x D)
Connection Values
Voltage AC 220-240 V / 2NAC 400 V, 50/60 Hz
Power 7,2 kW
2 induction cooking zones
Bridge function
right, 390 x 220 mm, 3,7 kW
Operating mode
circulation or extraction
Control
9 levels+ Power
+ run-on function
Operating noise
min. 35 dBA - max, 70 dBA
Grease separation
98,4%
Class A
Energy efficiency index (EEI)
A+++
Fan efficiency class (FDE)
A
Annual energy consumption (EC)
24 kW/ year
Induction cooktop
Power cable
Stainless steel grease filter
Sealing strip
Cooking tongs
Microfibre cloth
Cover grill
Instructions for use and assembly
Care instructions
Instructions for use and assembly
Coming Soon
Drilling template toggle bar
Coming Soon
Cleaning instructions
Coming Soon
Energy data sheet
Coming soon
Plasma filter
Plasma filter in socket
Plasma filter back panel
When using a plasma filter, you need the air extraction set!
Ersatzkohlefiltermatten
Ersatzkohlefiltermatte für Kohlefilter mit Sockelblende
Ersatzkohlefiltermatte für Kohlefilter im Sockel
Wabenkohlefilter Onyx